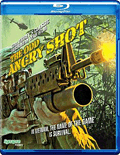 I'm jumping ahead & back between updates as the last-last submission deadline for Hot Docs 2014 is looming, but enjoying the ease of pasting core review contents into the mobile site's Word Press interface – much faster than the old site. Looking forward to the full overhaul of KQEK.com in January.
Just uploaded are reviews of Synapse's nice Blu-ray edition of the Aussie Vietnam war film The Odd Angry Shot (1979), which stars Graham Kennedy, but among the cast, it's Bryan Brown who's the better-known. Made when the war was still not the most excitable topic for film (a circumstance that really can apply to any war, be it 5 or 50 years old, really, depending on the depth of the cultural wounds passed on to new generations), it's a peculiar hybrid of drama, comedy, action, and Aussie bon vivant which might be endearing to some, or extremely odd to others. You decide.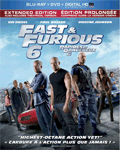 Also uploaded is Fast and Furious 6 / Furious 6, Paul Walker's next-to-last complete film before his sudden death in a car crash this past November. Universal's marketing campaign and Blu-ray authoring were obviously done prior to Walker's death, making some scenes and a teaser trailer for Part 7 a little uncomfortable to watch.
That said, Part 6 is a step down from Part 5 (yes, I'm a fan of the franchise, which means I have Insight!) but it isn't awful. Just very, very dumb, with an ending whose construction is more than redolent of a Flintstones episode.
Another set of reviews will follow shortly after I lick a tricky montage sequence in BSV 1172. Did I expect to be doing a form of manual frame-by-frame animation? Hell no, but at least the results are pleasing.
.
.
.
.
Mark R. Hasan, Editor
KQEK.com ( Main Site / Mobile Site )
Category: Uncategorized