Before we get into some title highlights, veteran producer Dino De Laurentiis died Nov. 11 at the age of 91, De Laurentiis was a prolific producer who specialized in high-profile films with an international appeal. His early productions include Roberto Rosselini's Europa '51 (1952), the Paramount production of Tolstoy's War and Peace (1956), Frederico Fellini's La Strada (1954), Barbarella (1968), Mario Bava's sublime Danger: Diabolik (1968), Tinto Brass' Attraction / Nerosubianco (1969), The Valachi Papers (1972), and Michael Winner's raw Death Wish (1974).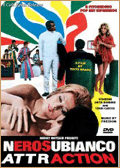 Around the time of Flash Gordon (1980), De Laurentiis was better known for cranking out Stephen King adaptations (Cat's Eye, Silver Bullet, Maximum Overdrive), bad sequels (Amityville II: The Possession, Amityville 3-D), the Shogun cash-in Tai-Pan (1986), big budget remakes (King Kong, Hurricane), and the hysterical Jaws knock-off, Orca (1977).
De Laurentiis also produced the occasional A-level production, such as Ragtime (1981) and the nobel but dreadful Serpent's Egg (1977) with Ingmar Bergman, but he was a savvy businessman who knew how to exploit a hot property. Years after Michael Mann's Manhunter (1986), De Laurentiis held onto his contractual rights and successfully produced the unnecessary remake Red Dragon (2002).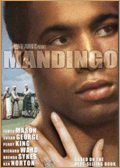 In his autiobiography, director Richard Fleischer said he would never work again for De Laurentiis after prolonged payment issues connected to the otherwise laudable Barabbas (1961), but the director eventually came back and made a string of films for De Laurentiis, each of variable quality, such as the beautifully sleazy Mandingo (1975), and the cheap and laughable Conan the Destroyer (1984). The producer's company, DEG, was set up in the eighties but went belly-up in 1989, and among the worst affected was William Friedkin's Rampage – made in 1987, eventually released in Europe, but unreleased in North America until 1992 via Miramax (who've since forgotten the film after its token theatrical and VHS release).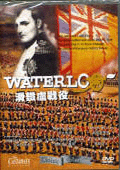 A controversial figure, De Laurentiis' output as producer and executive producer featured an incredible mix of directors, some of whom he gave chances to reach international audiences, a badly needed job, or a dreadful waste of time. Jonathan Mostow was among his last finds, and the result was the superbly crafted Breakdown (1997). He also gave Michael Cimino several chances to rebuild his career via Year of the Dragon (1985) and Desperate Hours (1990), brought Russian war film maestro Sergei Bondarchuk to Hollywood (well, sort of) for the underrated Waterloo (1970), and while some in Hollywood have colourful opinions of De Laurentiis, he was awarded an Irving G. Thalberg Memorial Award in 2001 by the Oscar folks for his undeniable impact of making movies for an international market. It was, however, quite amusing to see the faces of the actors and directors in the audience, of which some probably gave their own Oscar caliber performances for looking very delighted in front of a few billion movie fans.
On to notable releases:
Although scheduled to street this coming Tuesday, KINO's Blu-ray edition of the 2010 Metropolis restoration has been pushed to Nov. 23 due pressing & manufacturing issues, although the DVD will still be on shelves Nov. 16.
KINO has also announced the Douglas Fairbanks classic The Black Pirate (1926) will make its BR debut Dec. 7, with the same extras as the DVD, plus additional outtakes, and a new Lee Erwin organ score. I'm assuming this will be a new HD transfer in which the 2-strip Technicolor photography will sparkle in brilliant salmon and turquoise.
The Digital Bits posted a series of upcoming BR and DVD titles, and among the more interesting is Warner Home Video's plans to release The Right Stuff, Philip Kaufman's 1983 adaptantion of Tom Wolfe's best-seller, on BR in 2011. Wouldn't it be great if their efforts in searching for publicity and production ephemera leads to the discovery of the recording session tapes for Bill Conti's Oscar-winning score? Hmm?
I don't know who Shout! Factory is, but they must be armed with the biggest scissors capable of cutting though the thickest wad of legal rights, and have the finest team of diplomatic but persistent entertainment lawyers, because they've put out two sets of the 1966 TV series Peyton Place (how about some more?), The T.A.M.I. Show (1964), Tales of the Gold Monkey (1982) , Max Headroom(1987), and now Dark Skies – one of three series NBC billed as their Saturday Night Thrilogy in 1966, alongside The Pretender and Profiler. It's a neat little sci-fi show that deserved another season but for reasons of ratings and NBC's larger ownership stake in the other shows, it got axed in spite of good reviews. A CD of the fine music was released by Perseverance Records, and it seems the dreams of the show's producers is coming through on Jan. 18, 2011.
Now, how about Live Shot, the underrated, acidic satire of local news gathering that UPN aired for half a season during its network debut? 13 episodes were broadcast, and then it disappeared because UPN wasn't very bright. (They also killed Nowhere Man.). Anyone at Shout! Factory reading this paragraph?
.
.
.
Mark R. Hasan, Editor
KQEK.com
Category: EDITOR'S BLOG