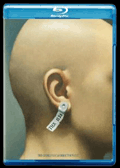 This past Saturday Francis Ford Coppola was awarded the Irving G. Thalberg Memorial Award for his producing endeavours, which often gave cinematographers, sound designers, editors, and writers the chance to prove their mettle in feature length films.
Coppola graduated from the Roger Corman school of moviemaking during the sixties, first establishing his name as a screenwriter (Patton) before directing and producing through his fledgeling company, American Zoetrope.
Among his early underlings was George Lucas, whose student work was impressive enough that Coppola eventually helped the burgeoning filmmaker upgrade from USC grad to feature film director, plus a theatrical release agreement with Warner Bros.
Lucas' debut was THX 1138 in 1971, and while the director soon eked out a career with American Graffiti (1973) and Star Wars (1977), it took a fatherly brother figure to give the young filmmaker the chance to make his movie, free from studios interferance.
Although Lucas remained an independent force, he nevertheless created films – as director and producer – with broad commercial appeal while Coppola stuck with the creative rebel persona… and lived it, sometimes making historic blockbusters such as the first two Godfather films, but never settling for studio assignments unless it was a matter of survival and hard economics (i.e. The Rainmaker, and that thing called Jack).
Coppola and Lucas, though, where part of a large talent pool that included cinematographer Carroll Ballard, editor Robert Dalva, sound designer Walter Murch, cinematographer Caleb Deschanel, writer Willard Hyuck, writer/director John Milius, and writer/producers Matthew Robbins & Hal Barwood.
Historically, if one adds Martin Scorsese, Paul Scharder and Steven Spielberg to the group, it's a significant wave of talent from a roughly singular generation that influenced the kind of films consumed by international audiences, as well as the way films are marketed and sold today.
Lucas was pivotal in the merchandising of toys and sundry paraphernalia via Star Wars, but THX predates his commercial ambitions; it's a film made by an idealistic connoisseur of selective aspects of pop culture and modern art (specifically, experimental film). Co-writer Walter Murch also created the post of Sound Designer by creating a vivid sonic world few sound editors and mixers had done on prior films.
Murch's knack and obsessiveness for finding the right sound effect and working with woven sounds began here, and influenced the way movies are heard today.
It's arguably due to his odd taste for ambient sounds that 5.1 audio mixes exist, if not an entire industry devoted to creating an immersive aural experience in film, TV, and video games.
Warner Home Video's Blu-ray of THX features a snappy image, rich uncompressed sound, and the extras from the 2004 special edition DVD that sported Lucas' revisionist Director's Cut. The review addresses these aspects, but hey! relax, it's not a 7500 word monster like Poltergeist.
Ahem.
.
.
Mark R. Hasan, Editor
KQEK.com
Category: Uncategorized