2011 marks the year NASA's shuttle crafts are set to retire, with each 'flying brick' earmarked for museum archiving, where the general public will be able to see the worl's most successful spacecraft program.
NASA's first major ventures – the disposable Saturn rocket – was big, expensive, and used up a lot of resources, whereas the shuttle vehicles were designed for re-use, often characterized as 'space taxis' capable of being launched into space with specific cargo (such as satellite) slated for release into Earth's orbit, or parts necessary for reparing existing Big Science crafts, such as the Hubble Space Telescope – itself given one last tech upgrade and polish by NASA.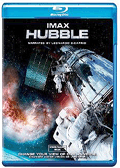 The timing for new (or remastered) IMAX space docs on home video is ideal, and the first wave actually began last fall, although Hubble 3D [M] (Warner Home Video) is perhaps more timely, since it documents what may be the telescope's last servicing.
.
.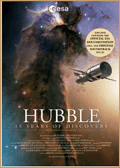 The massive device that's enabled us to see far beyond our realm was first given a salute in the 2005 doc Hubble: 15 Years of Discovery [M] (SPV), which combined facts with images from Hubble, and striking animated montages of forming galaxies and stars created by John Dubinski.
.
.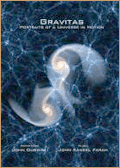 Dubinski's amazingly hypnotic work showcased in the DVD Gravitas: Portraits of a Universe in Motion [M] (2006).
Hubble 3D is also the latest IMAX space film by Toni Myers (whose been involved with Big Space films as an editor, writer, producer, and director), and marks another collaboration between Myers and composers Micky Erbe and Maribeth Solomon, who've been scoring IMAX films since North of Superior (1971), as well as most of the space docs.
Their prior space film was Space Station 3D [M] (2002). and like Hubble 3D, both have been released on Blu-ray by WHV in flat and 3D versions.
.
.
.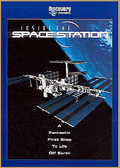 To compliment the former, I've also uploaded  a review of Inside the Space Station [M] (2000), a Discovery Channel doc that's heavier on facts than grandiose visuals.
.
.
.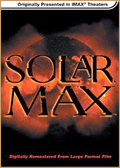 Each of the IMAX reviews have links to related films & interviews – including director Toni Myers [M] and composer Maribeth Solomon [M] – and because this series begins with things telescopy, I've added a review of Solarmax [M], (Sling Shot Entertainment), another doc from 2000 that's also available on Blu-ray via Warner Music.
.
Mark R. Hasan, Editor
KQEK.com
Category: EDITOR'S BLOG, FILM REVIEWS