Back in the eighties I used to watch a series called Magic Shadows, which aired on TVOntario, and was hosted by Elwy Yost (father of Graham Yost, writer of Speed). The format was highly unusual for TV, and could only have worked on a generation somewhat familiar with movie serials.
A feature film was shown in roughly four 15-20 minute 'parts,' and if the movie had a shorter running time, Yost would add a movie serial chapter (like Flash Gordon, or Nyoka and the Tigermen) on Fridays – and sometimes Thursdays if the film was just over an hour, like Son of Kong [M] (1933).
Such a concept might work in the present day as a type of late night movie series for those wanting to see a film but only having 30-40 mins. of time before needing to go beddy-bye, and get the required Zzz's for the next work day.
Yost would provide the intros, the outros to further tease viewers into tuning in the next day, and start each subsequent 'part' by replaying maybe the last minute before the film faded out for an evening's show.
I know; it sounds crazy, but it worked for years, and the series gave Yost a lead-in of sorts to his weekend show, Saturday Night at the Movies, where he would air a pair of films built around a theme.
MS is where I caught the original Blue Lagoon (until someone finds and makes available the 1923 version, the 1949 one is my reference point). I watched it on a roughly 13" black & white Admiral TV. We used this set from 1968 until maybe 1980-ish, after which we were given a bigger 17" Toshiba B&W set from a neighbour. When that died in 1983, my dad finally splurged and bought a 14" RCA colour TV for around $479, plus a matching RCA Selectavision VCR.
In 1984, I finally could see in colour, but prior to that, everything I ever saw on TV was in black & white, so I never enjoyed Geoffrey Unsworth's stunning Technicolor cinematography… but even in monochrome, the '49 version left an impression, because more than anything, it was unusually haunting film. The danger, the tension, the mood, and those two scenes I never could forget: the kids' 'guardian' tumbling from a mountain cliff after a dreadful hallucination, and the birth of the kids' child Paddy.
In 1980, Randal Kleiser parlayed the street credit from Grease (1978) by making a new version of Henry De Vere Stacpoole's 1908 novel that was faithful, and saturated with 'natural' nudity. The resulting film was a huge box office success for Columbia, launched the heartthrob careers of stars Brooke Shields and newcomer Christopher Atkins, and established what was (but was never really sustained) a new level of American cinema where nudity was natural, and acceptable to studios in a major film aimed at the R-rated crowd.
Whereas the '80 film has been perpetually available on video, the '49 version starring Jean Simmons and Donald Houston has vanished, leaving digital copies floating round the net, like YouTube.
Prior to production, Kleiser got hold of a print and screened the '49 version for cinematographer Nestor Almendros, and the making-of featurette on both the 1999 Sony DVD and Twilight Time's Blu-ray contains a clean clip of the film, but if you want to see the affecting little British film, there's only shitty transfers floating around.
Rights issues, litigation, and whatever else seem to be reasons floating around internet message boards, but I did discover something odd amid two shitty sources: there are two endings.
Unless someone bothered to abbreviate the finale, the fate of the leading characters is quite different in each version. Now, I finally did get to see the film in colour, but it's shit colour, and only the aforementioned featurette offers a hint of Unsworth's masterful gift for composition and colour. His name might mean little to many, but he shot 2001: A Space Odyssey (1968), Cabaret (1972), and Superman (1978).
Almendros' own stature as a gifted cinematographer (besides Days of Heaven) is readily apparently in the 1980 version of Blue Lagoon, but Sony's HD transfer is gorgeous, and you have to marvel at all those magic hour shots he executed with such confidence.
A colleague new to the Twilight Time catalogue posed a question many have asked over the past year: 'Why didn't Sony release the film on Blu themselves?' and the best I could do was point them to an interview I did with label co-founder Nick Redman [M].
The digest version is this: the major labels are very choosy as to what they want to put on physical media, and licensing their back catalogue of older titles is easier than worrying about what to do with returns from a 90,000 print run.
It is sad that major labels have curtailed any interest in Blu releases of popular titles, but that means indie labels have a great opportunity to negotiate their own special edition. Synapse Films, Blue Underground, and Shout Factory's done just that, and in the U.K. there's Arrow and Second Sight Films who've put out their own SE's that outclass some of the American editions in terms of extras.
TT's decision to stick with a 3000 print may seem odd, but with the handful of titles that sold out within days, there are many others that haven't, which means there may be around 3000 people willing to pay a little more for a BR edition of one of their favourite films, and if there are indeed more buyers out there, then at least the current pace of sales shows you have time – a few weeks, a few months – to snap up a title.
The 1980 Blue Lagoon is a 33 year old film starring a not brilliantly talented former model and a complete acting novice, and it's a period piece set in the Victorian era. It's also got a sweeping orchestral score in place of pop songs, and a pacing that may not be modern to snotty executives. It's also a little goofy, but it doesn't take long to see the quality of Kleiser's direction and the overall production.
I'm baffled as to why he slide into meh films a decade later. It's as though the personal and provocative projects that moved him during the 70s and 80s dried up, and studios perhaps considered him passé (which may explain his direction of those Honey I Shrunk the Kids sequels. I mean, he made two top-grossing films – Grease and Blue Lagoon – but as happens in Hollywood, after regime changes, no one is left to care).
Kleiser may well have run out of ideas by the nineties, but it's a head-scratcher: Where did he go? What happened to the guy who made Grease?
TT's BR of Blue Lagoon gave me a perfect excuse to revisit and compare the two versions, so in Part 1, you've got an assessment of the 1949 [M] and 1980 [M] films, and in Part 2 I'll get into the sequels, because I'm a masochist, and I want to see how low the qvalitaats meter was dropped a decade and two later.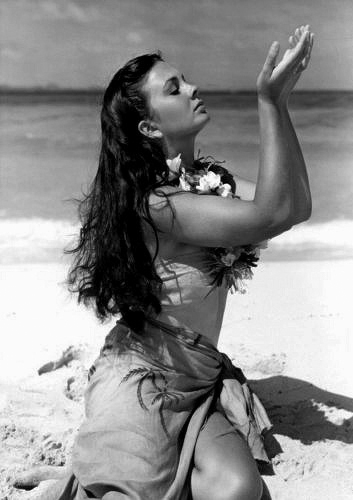 And if you're the guy or the picky family holding back an HD transfer of the '49 version because of genuine, protracted, or squatter's rights issues: STOP IT.
Let someone like Criterion assemble a definitive edition. David Lean called it 'the dirty book' of its time, and he kept a copy under his bed because it felt good to him and others of his generation. Wait – that came out rather undignified.
And yet there's one true fact that all who've seen the film can verify: Jean Simmons is hot in Technicolor.
.
.
Mark R. Hasan, Editor
KQEK.com ( Main Site / Mobile Site )
Category: EDITOR'S BLOG, FILM REVIEWS