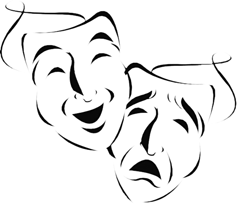 The Toronto Film Critics Association just announced the 2012 winners, with top prizes of Best Director and Picture going to Paul Thomas Anderson and his 70mm film The Master. Anderson also won the Best Adapted or Original Screenplay award.
In the master thespian categories, winners include Holy Motors' Denis Levant (Best Actor), The Deep Blue Sea's Rachel Weisz (Best Actress), The Master's Philip Seymour Hoffman (Best Supporting Actor), and Killer Joe's Gina Gershon (Best Supporting Actress).
Further winners and nominees are posted at the TFCA website.
Nominees Denis Cote (Bestiaire), Michael Dowse (Goon), and Sarah Polley (Stories We Tell) of the Rogers Best Canadian Film Award will have to wait until the January 8 gala to find out who gets top prize of $100,000, and which two runners-up each walk away with the toaster prize of $5,000, which is identical in financial stature to the Manulife Student Film Award, but I'm sure offers more grandeur.
.
.
Mark R. Hasan, Editor
KQEK.com ( Main Site / Mobile Site )
.
*  *  *
Category: EDITOR'S BLOG