Thanks to the pandemic, it's been a long time since the last podcast – more than a year – but the first instalment of my occasional series ArtScopeTO begins with Toronto-based abstract painter Donna Wise,who discusses her art, unique techniques, and working through the 2020-2021 pandemic months.
We also touch upon the increased challenges of studio space and materials which artists are facing in this out-of-whack era. The podcast is available on Google Podcasts, iTunes, Libsyn Sound Cloud, Stitcher, and YouTube.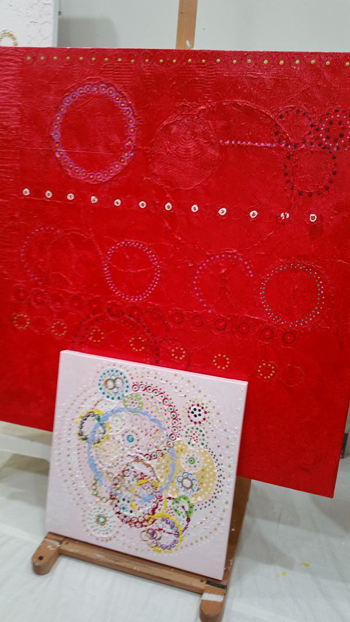 Additional information and stills of Donna Wise's work is available at her website, and special thanks to Glenda Fordham at Fordham P.R. for facilitating the interview. A prior interview with Wise in 2017 is also available.
And lastly, whether it's for a podcast or interview material that's in need of editing, condensing, or fixing weak levels & unwanted noise, I can help render your work into a fluid production for streaming or archiving. Visit Big Head Amusements for some samples, listen to further podcasts, or visit BHA's Facebook page to send queries.
Mark R. Hasan, Editor
KQEK.com
Category: ArtScopeTO, EDITOR'S BLOG, INTERVIEWS, podcast