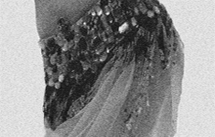 Although the Shinsedai Cinema Festival runs July 12-15, the organization alerted fans  on their website of a special screening next week of Kinji Fukasaku's Battle Royale (2000), presented in conjunction with Fangoria's Fright Nights at the Projection Booth, and to help launch Anchor Bay's long, LONG awaited North American home video release.
Years ago the label had tried to get distribution rights, but the fees were reportedly too high, leaving a weird array if U.K., South Korean, and Japanese releases for fans to snap up, each offering a different cut, different extras, and subtitle options with qualitative differences in each English translation. It was inevitable the film's owners would come down from their high horse and license the film for something reasonable, and in a set that assembles every damn thing so fans can finally be happy in whatever Region they live.
No details on whether Friday March 2nd's screening is from a film print or HD source, but this film should've been in regular circulation YEARS AGO. Let this be the first round of local screenings on a yearly basis for what is the most messed up film about teens ever made.
Also screening that evening is the world premiere of Familiar, the latest short film by Richard Powell and Zach Green. Here's a funny case of six degrees of separation: star Robert Nolan appeared in a number of short films at my old alma mater (whose name I shan't say, but it rhymes with "dork"), as did co-star, Astrida Auza. Funnier factoid: she was also in my short film, The Bare Bones (1992), appearing in a brief flashback scene as the hero's pregnant wife prior to her 'accidental' death in a peach peeling machine; and in an accounting video I co-made with a pal at Chamberlain Productions a few years after.
Toronto has 4+ million people, but it's really not so big. Glad the pair is still active in their favourite profession. As for the accounting video, it convinced me never to make another industrial video again (very, very bad contract that yielded no profit), and The Bare Bones will only appear on video when I replace an antiquated, pre-internet era transfer with a proper HD version. If I can get a 'decent' transfer of the trailer, I'll plop it onto YouTube for amusement, since it's actually better than the final product. (This isn't a slight towards the actors, but the twentysomething snot whose dialogue quite frankly stinks.)
The Poetry of Precision: Robert Bresson, Hollywood Classics: The Cinema is Nicholas Ray, and  Attack the Bloc: Cold War Science Fiction from Behind the Iron Curtain continue at the TIFF Bell Lightbox, and The Human Rights Watch Film Festival begins this Wed. Feb. 29 thru Thurs. March 8. I'll have a review of Fernand Melgar's Special Flight, which kick starts the festival on the 29th.
.
.
Mark R. Hasan, Editor
KQEK.com ( Main Site / Mobile Site )
Category: EDITOR'S BLOG